Hey,
I'm having some issues with ScanSnap as it complains about the file path being too long (I guess theres a bug in that software that it doesn't check the full path length before setting it's auto generated file name — which I'd like to keep). I keep my EagleFiler library (and the To Import folder) in iCloud Drive so the path is already pretty long by default (~/Library/Mobile Documents/…) which is probably what's causing that problem in the first place.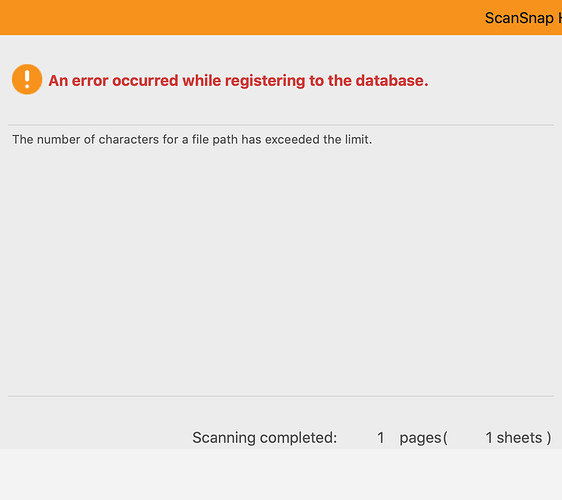 I read in this thread that there's a way to link the "To Import" folder with a symlink but in this case that doesn't work as ScanSnap resolves the path and it's the same issue again.
Is there another way I could achieve that or should I use another software like Hazel to just move documents from ~/Incoming Scans to the iCloud Drive To Import folder that's watched by Eagle Filer?
Ideally I'd be able to just move the "To Import" folder anywhere and tell Eagle Filer to use that but I haven't seen a way to do that in the documentation.
Thank you!