I recently upgraded SpamSieve. I'm using the Extension method. Or trying to. I carefully followed the directions and checked the setup using the instructions in SpamSieve.
My problem is that after upgrading SS, Apple Mail is refusing to use the Spam folder I used for years. It's now creating a duplicate Junk folder and I don't know why or how this is even possible. It refuses to allow me to make a folder called "Spam." Keeps renaming it to "Junk". The "spam" folder is confusingly still visible in the Settings.
Thanks for any help.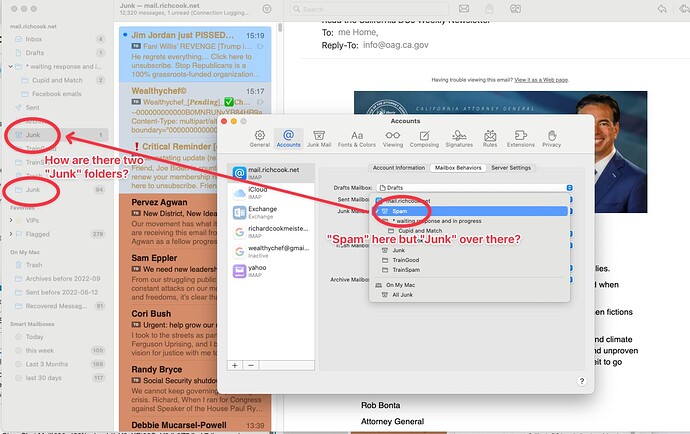 BTW, I'm not thrilled by a company that makes it hard to get tech support. For example, having to post my question in a forum and ask other users instead of getting actual tech support from the developer. I hate it when companies try to save money in this way at my expense. Hopefully a developer monitors this forum.