I am not sure what I have done wrong…
All arriving emails are stuck in SpamSieve mailbox.
Plug-in is installed and I can see the command under the message drop-down menu.
As I train the messages spam and good that are in the SpamSieve folder, they move to appropriate folder but they do not move out of SpamSieve automatically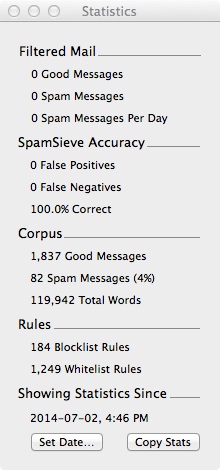 .