I have a similar problem: in my case, I get the pop-up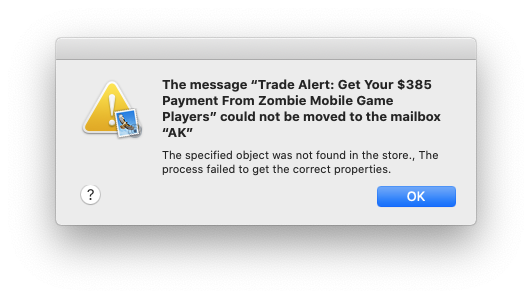 . This started happening immediately after I upgraded from Mojave to Catalina last week - never happened with Mojave. AK is the mail account Description, and SpamSieve is working, moving messages into the AK Junk folder, as before, but this pops up spontaneously, and there is no sign of the message to which it refers. I haven't changed the scripts, or made any other modifications to SpamSieve.
Not critical, just annoying - any help will be appreciated.