I had been using SpamSieve 3.0 under Sonoma. Today, I updated to version 3.0.1.
I noticed that new emails now have an extra icon in the message list. It looks like the same icon Apple uses for the Extensions preference in Mail. Here's an example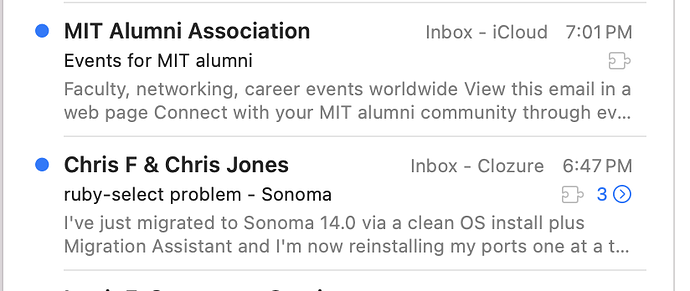 (I haven't gotten any spam since I upgraded so I don't know if that icon will also appear on spam messages.)
Have you seen this? Does anyone know what's causing it to appear?