I was hoping to preview Markdown files in EagleFiler. Following the advice in [Feature] Markdown support - #3 by tigertass I installed the QLMarkdown Quick Look extension and ran the following:
defaults write com.c-command.EagleFiler TextFileTypesForQuickLook -array md ics
I rebuilt my library and imported some new .md files. Now, when selecting a Markdown file I see a blank preview window with what looks to be a loading "spinner". I've tried the recommended fixes in the QLMarkdown instructions but no luck. Hitting spacebar in EagleFiler shows the same spinner in the Quick Look window. On the other hand, selecting the same file in Finder and using Quick Look does show the Markdown preview.
One observation: Should I see EagleFiler in the Quick Look list in System Settings?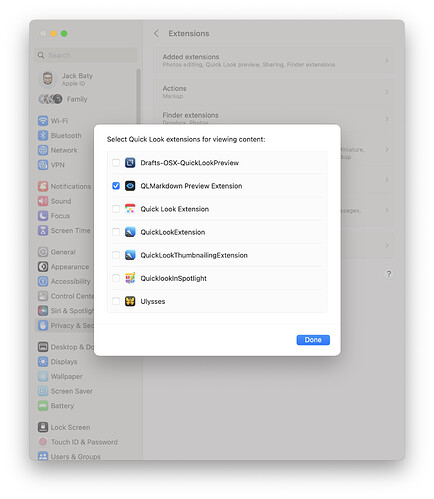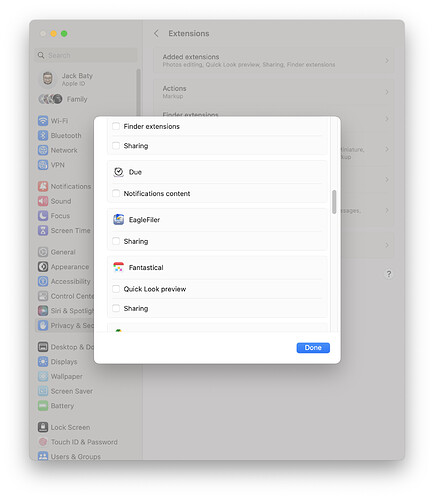 In the meantime, I've deleted the TextFileTypesForQuickLook setting and I'm back to seeing raw markup in EagleFiler but the Quick Look window triggered from EF is still empty.
macOS 13.1 and EagleFiler 1.9.9 (and also tried 1.9.10b1)