The EF documentation includes searching from other applications:
https://c-command.com/eaglefiler/help/searching-from-other-ap
If you're a Raycast user, you can set it up to quickly search.
In Raycast go to Raycast Preferences, then extensions
Add a Quicklink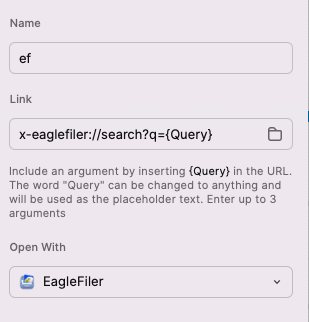 You can now search using "ef" within Raycast to search your EagleFiler library. I've allocated a shortcut key (CMD-SHIFT-E) to make accessing it easy and quick.