I'm delighted with Spam Sieve. And yet I still wonder if I could adjust it and do better. Here's the Statistics window: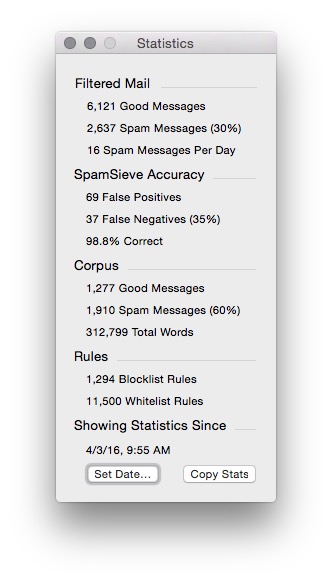 I continue to train SS when emails are mis-categorized. The "Spam Catching Strategy" slider is set to 4/5, but I worry that if I move it more to the right (more aggressive filtering) I'll get more false positives, which doesn't seem useful.
OTOH, maybe this is all just my emotional insecurity. After all, SS is doing a great job: I am not twitched or disturbed by spam, just faintly amused. Perhaps I should leave well enough alone.
What do other users think? Michael, have you an opinion?