Hello. I'm running the latest versions of Postbox and Spamsieve, but find that the commands to mark as junk/not junk or to run the 'run junk mail controls' are not working fully.
From the following screenshot you can see that the 'Run junk mail controls' is greyed out (even though email messages are selected in PostBox), and there is no 'train as not junk' option at all!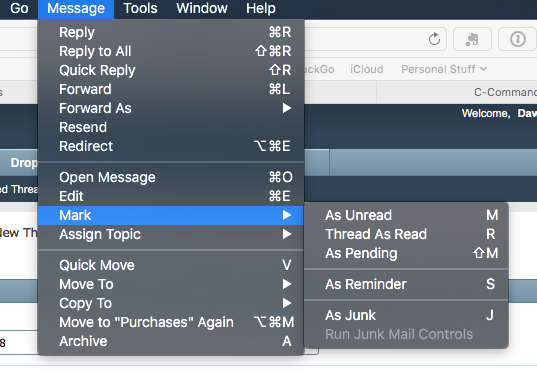 I have uninstalled and reinstalled Spamsieve several times now, but am not getting anywhere.
I hope someone can help!
Thanks in advance.