Hello,
I'm using Apple Mail on Mac OS Big Sur
My SpamSieve is not trained a lot on my MacBook Air.
So The Spam Sieve filter delete a lot of my new messages.
Yes I said deleted, the emails are not on any in the spam folder or in the trash.
That's the case for all my mailboxes.
I checked the log file and indeed a lot of emails are notified as spam.



I never modified the filter here: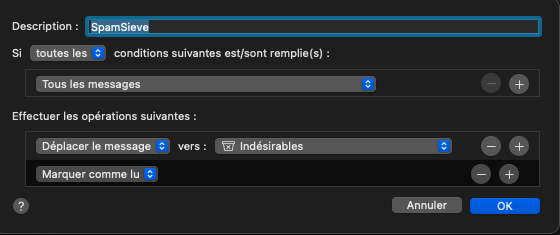 How to find the deleted messages by SpamSieve?