Running Ventura 13.5.2 on a MacStudio.
I just updated SpamSieve from v2.x to v3.0. It appears to work fine on my user account, using Apple Mail. And it appears to be working fine on my wife's user account, using Outlook 365 (set up using the large in-box method).
My question is on my wife's account, there still are a bunch of old scripts and an instance of "Outlook - Filter Mailboxes" still running. Is this all needed or are some of these relics from the 2.x version? See screen grabs below. And if they are all still needed?
Script folders: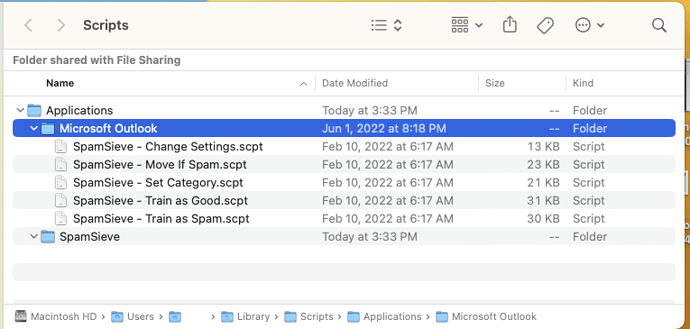 Dock:


Menu bar:


{edited to label the screen grabs}